CMB Swiss Co GmbH ("CMB Swiss Co") was founded in December of 2014 in Schaffhausen, Switzerland. CMB Swiss Co's primary purpose is the sourcing of potential individual interested in the EB-5 Program. In order to obtain the aforementioned goals, CMB Swiss Co engages in the process of educating, marketing, and development of potential EB-5 Participants exclusively for CMB EB-5 limited partnerships.
The sourcing efforts involve identifying potential EB-5 Participants to be matched with CMB's EB-5- limited partnerships. CMB Swiss Co interacts and executes agreements with licensed immigration agencies, immigration advisors, and other individuals to refer to CMB Swiss Co potential EB-5 Participants. CMB Swiss Co provides these sources with initial information, answers questions regarding the EB-5 process, the CMB Regional Center business process, the EB-5 industry, and information on current CMB EB-5 Partnerships. CMB Swiss Co also sources participants directly through its websites, marketing outside of the U.S., and participation at conferences.
EB-5 is a permanent visa program allowing for immigration by investment into the United States. A single investment may allow for the applicant, their spouse and any unmarried children under the age of 21 to receive a permanent visa (Green Card). An EB-5 applicant is required to make a minimum investment of $800,000 USD. The EB-5 investment must be an at risk investment that results in the creation of 10 new American jobs. Unlike many other citizenship by investment programs, the EB-5 investor has the possibility to receive the return of their investment capital.
"What are the benefits to participants?"
Unlike some U.S. immigration categories, once the EB-5 Visa is received, the applicant becomes a lawful permanent resident of the United States. Permanent residents are free to pursue educational opportunities, live, work and travel anywhere within the United States. There is no future requalification needed and ultimately provides a path to U.S. citizenship.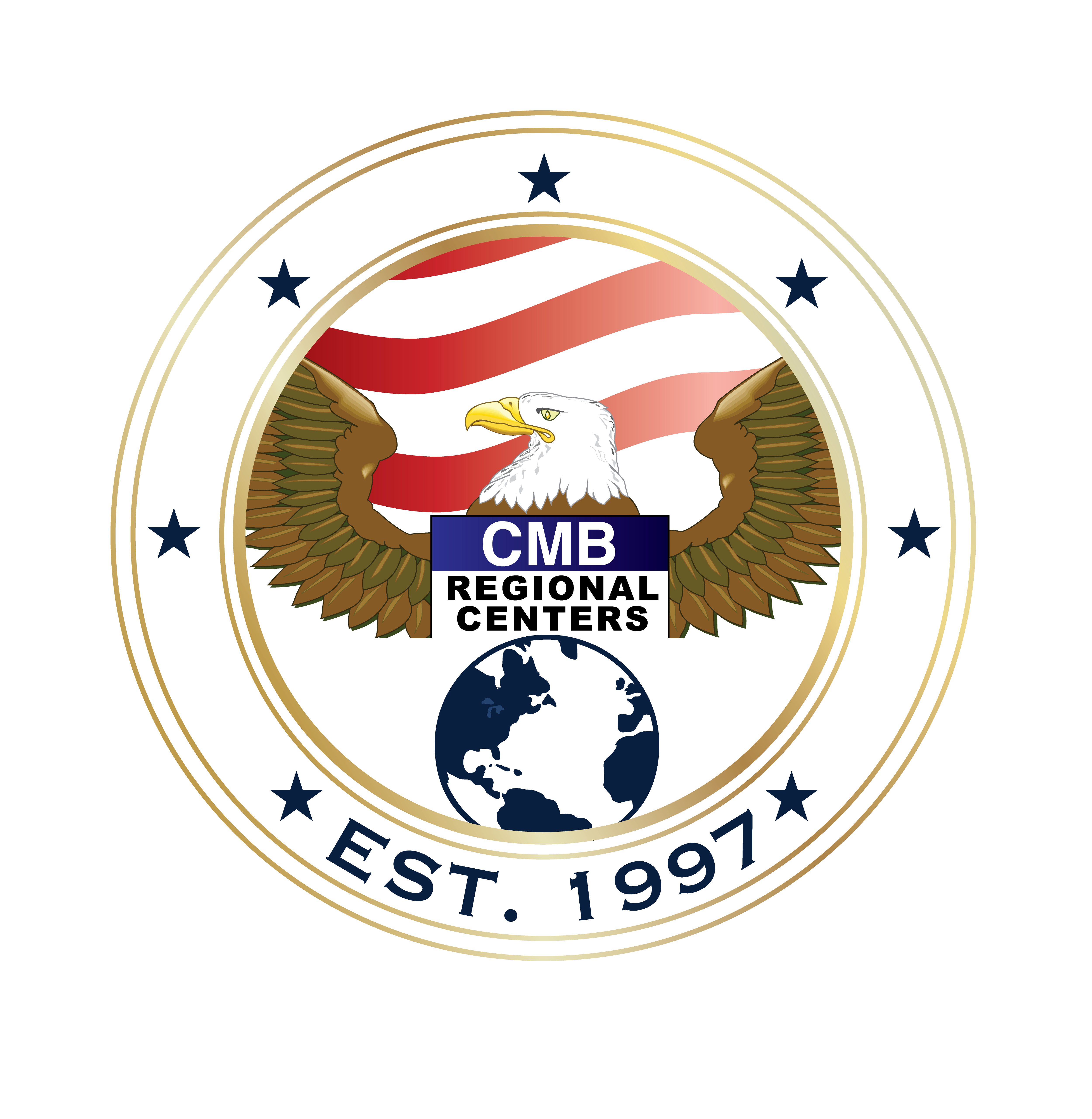 The CMB companies, CMB Regional Centers and CMB Swiss Co, specialize and work within the U.S. EB-5 Immigrant Investor Program ("EB-5 Program"). The EB-5 program, created with the intention of stimulating the U.S. economy through job creation and capital investment by foreign investors, is administered by the United Stated Citizen and Immigration Service (USCIS), a division of the U.S. Department of Homeland Security (DHS). CMB Regional Centers has over 20 years of experience in assisting our clients and their families pursue their dream of a life in the United States. CMB carefully selects and structures each EB-5 investment offering with a goal-focused approached and places the aspirations of our clients above all else. As an industry leader, CMB streamlines the EB-5 immigration process for each of our clients by providing trusted support and a proven model for success. CMB has raised over $3 billion in EB-5 funds which are invested in projects to achieve the EB-5 immigration goals of over 5,700 clients. Contact CMB for information on our exclusive EB-5 opportunities.